MAFFEI TE is the telescopic frame developped by Maffei. The handle opening system is light and resilient. It only requires to push the handle upwards. The parasol, closed, rises above the table underneath. It is a large parasol, and very easy to use. The frame is in aluminium, anthraqcite colour with exchangeable ribs.
Details: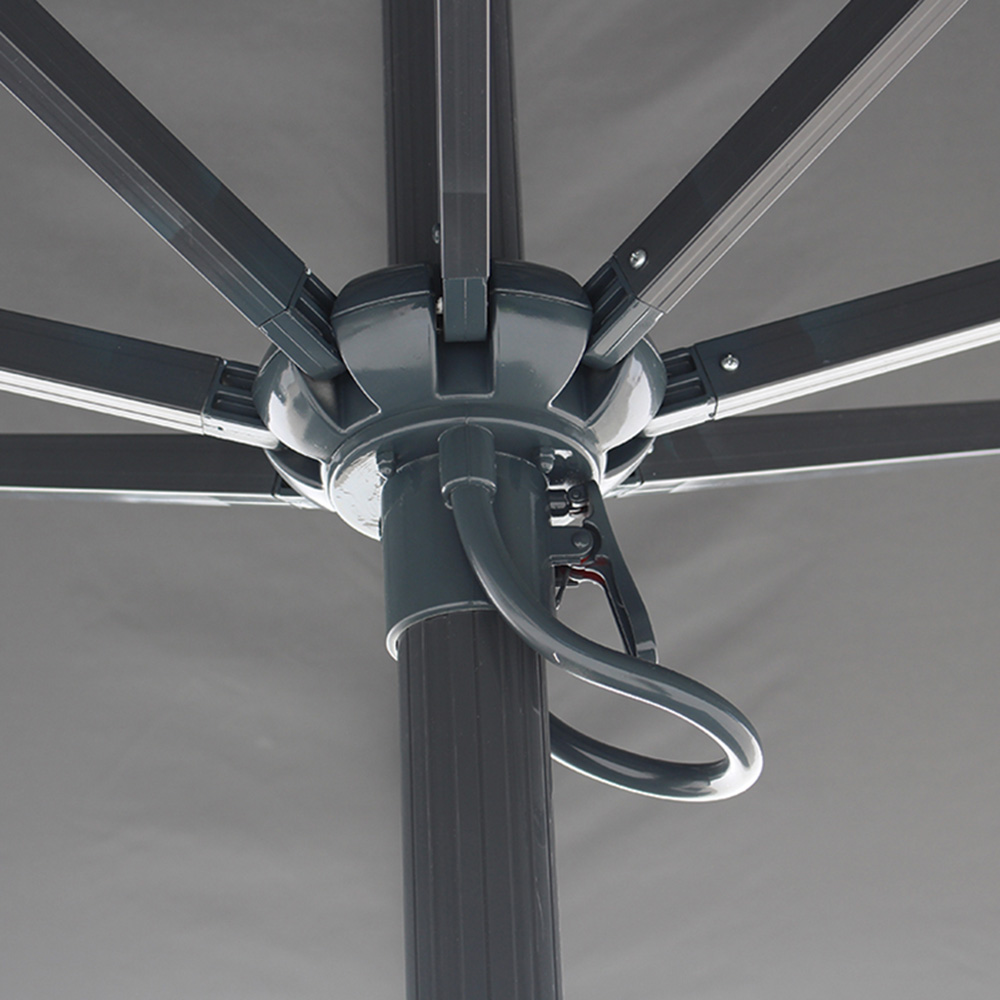 Precedente
Successivo
RIBS
Aluminium mm 19×29 exchangeable.
OPENING
With handle.
POLE
Aluminium mm 60 graphite colour, telescopic.
FRAME
Telescopic: upon closure rises.
WEIGHT FOR BASE
Cm 300×300 min kg 35
Cm 300×400-400×400 min kg 50